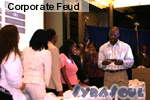 ---

---
2007 Title Sponsors


Sponsors


Urban Illustrated
Outback SteakHouse
Doubletree Hotel
Sam's Club
BongoJerkHut.com

CONTACT US
SyraSoul's Business & Professional Networking
c/o SoulofSyracuse.com
2200 S. Salina Street, P.O. Box 894
Syracuse, New York 13205

email us at: SyraSoul@soulofsyracuse.com
---
Sponsorship and Advertising Opportunities:
Our sponsors and advertisers are the lifeblood of our events . We are certainly thankful for the wonderful businesses and individuals that stepped up to the plate to support us. If you would like to join our list of partners please fill out the form below and we will contact you.

Email List:
SBPN would like to give you the opportunity to be on our email distribution list. Those included on this list will have exclusive opportunities to take advantage of VIP prizes and discounts.






---

We would like to thank our Supporters

Syracuse University (sujobopps.com) - Syracuse In Focus (sif.net) - Mackenzie Hughes LLP - Distintive Art & Framing - Bank of America - Curves - NYS Fair - CNY Jazz Foundation