---
| | |
| --- | --- |
| | $113 million (estimate) 12/15/14 |
---
Market Update as of Dec 10
DJIA
16,399.67
Up
19.26
Nasdaq
4,316.07
Dn
57.64
S&P 500
1,904.01
Up
17.25
Oil
102.64
Up
00.00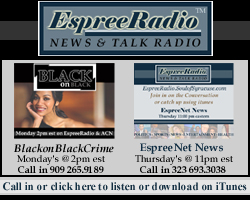 President Obama WINS IN 2nd ELECTORAL LANDSLIDE Popular Vote 65,899,660 (51%) Winner - 60,929,152 (47%) Loser
Senate +2 Dem 55 to Rep 45 House of Rep: Dems 201 Rep 234
"The Best is Yet to Come"
President Obama landslide surprises some but hope cared others. The 44th President said during his acceptence speech, "you, the American people, reminded us that while our road has been hard, while our journey has been long, we have picked ourselves up, we have fought our way back, and we know in our hearts that for the United States of America the best is yet to come." The POTUS thanked "America's happy warrior, the best vice president anybody could ever hope for, Joe Biden. And I wouldn't be the man I am today without the woman who agreed to marry me 20 years ago." (FOTUS Michelle Obama) In overall goals he said: We want to pass on a country that's safe and respected and admired around the world, a nation that is defended by the strongest military on earth and the best troops this world has ever known.
Congress Confirms Election
In a joint session, Congress formally certified that President Barrack Obama and Vice President Joe Biden were the winners in the November election with 332 electoral votes, well more than the 270 required. It's a mostly ceremonial – yet constitutionally necessary. Months after the November election, the final official vote from all 50 states and the District of Columbia showed Obama with 65,899,660 votes, or 51.1 percent, and the republican opponent with 60,932,152 votes, or 47.2 percent. Obama is the first president since Republican Dwight Eisenhower to win back-to-back presidential elections with more than 51 percent of the popular vote. He was also one of three democrats to be elect president and re-elected (2 terms) in the last 100 years. FDR and Clinton...
---
SyraSoul Review Kevin Hart Let Me Explain


Released by Lionsgate/CodeBlack Films, On DVD. Executive produced by Hart and his Hartbeat Productions, and produced by CodeBlack's Jeff Clanagan, Let Me Explain includes a 2012 10-country concert tour, which saw Hart travel to 80 cities, generating over $32 million in ticket sales.
Click here to read our movie review by Daniel Woodson
Let Me Explain has been a surprise hit at the box office already. According to Deadline.com, the film has already earned $7.4 million in ticket sales during its first two days of release.

---

The Real SuperMan!
In Memory of Honorable Dr. Carson Carr


What words does one use to describe this feeling, when there are no words that exist, Husband, Father, Leader, Teacher, One who will be sorely missed.. Gentle Giant, Philanthropist, Mentor, Hero or a Visionary who took a stand, Against poverty, poor education and discrimination - To us… this is The Real SuperMan!.
Click Here to read full poem.

Damn YOU Cancer - Souls of Our Feet - Newtown Angels Poem - Poem: Reason for the season - Poem: Enough! - Article: This man called Michael. or Article: Tribute to Whitney.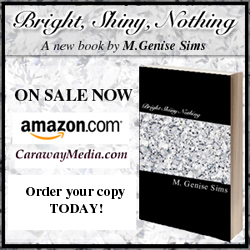 ---
NFL
N.Y. Giants 24 Washington 13
Buffalo 21 Green Bay 13
N.Y. Jets 16 Tennessee 11
Pittsburgh 27 Atlanta 20
New England 41 Miami 13
Dallas 38 Philadelphia 27
Kansas City 31 Oakland 13
Indianapolis 17 Houston 10
Baltimore 20 Jacksonville 12
Carolina 19 Tampa Bay 17
Cincinnati 30 Cleveland 0
Denver 22 San Diego 10
Detroit 16 Minnesota 14
Seattle 17 San Francisco 7
NCAA Basketball
Syracuse 71 Louisiana Tech 69
Connecticut 106 Coppin St. 85
Louisville 68 UNC-Wilmington 57
NCAA Women BBall
Syracuse 70 NC Central 25

---